3.XMW Platform WTGS
Reliability From A Mature Design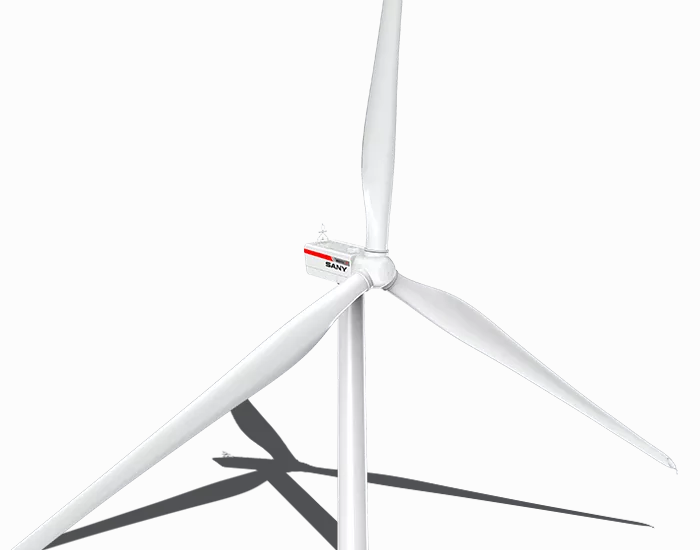 Features
3.XMW Platform WTGS
3.XMW series with the rated output from 3.0 MW to 3.6 MW features an increased rotor diameter and hub height up to 168 m and 140 m respectively.
Strict product design and third party certification, mature and reliable supply chain ensure high reliability. Suitable for both medium & high speed wind area and low wind speed area.
Light
The weight of all 3.XWM products is comparably lighter, for example, the weight of 3.0MW product is about 95 tons, thus greatly save the hoisting cost and reduce the load of the whole wind turbine.
Smaller Vibration
The smaller vibration index has been recognized by the authoritative certification organization which provides an important safety guarantee for the products.
Safe
Digital twins technology and experiments for both components and whole machine can help avoid various failure modes through design, which significantly improves reliability.
Intelligent
Power generation, operation and maintenance level of wind turbines are greatly improved through self-developed smart wind field technology,which will increase electricity generation income and reduce operation and maintenance costs.
Specs & Compare
| | | | | |
| --- | --- | --- | --- | --- |
| Models | Rated Power | Rotor Diameter | Cut-in Wind Speed | More Information |
| SE14630/32 | 3000 – 3200kW | 146m | 3m/s | Catalogue |
| SE15530/32/33 | 3000/3200/3300kW | 155m | 3m/s | Catalogue |
| SE16030/32/33 | 3000/3200/3300kW | 160m | 3m/s | Catalogue |
| SE16432/33/335 | 3000/3200/3350kW | 164m | 3m/s | Catalogue |
| SI-1643.6/3.65 | 3600/3650kW | 164m | 3m/s | Catalogue |
| SI-1683.6/3.65 | 3600/3650kW | 168m | 3m/s | Catalogue |