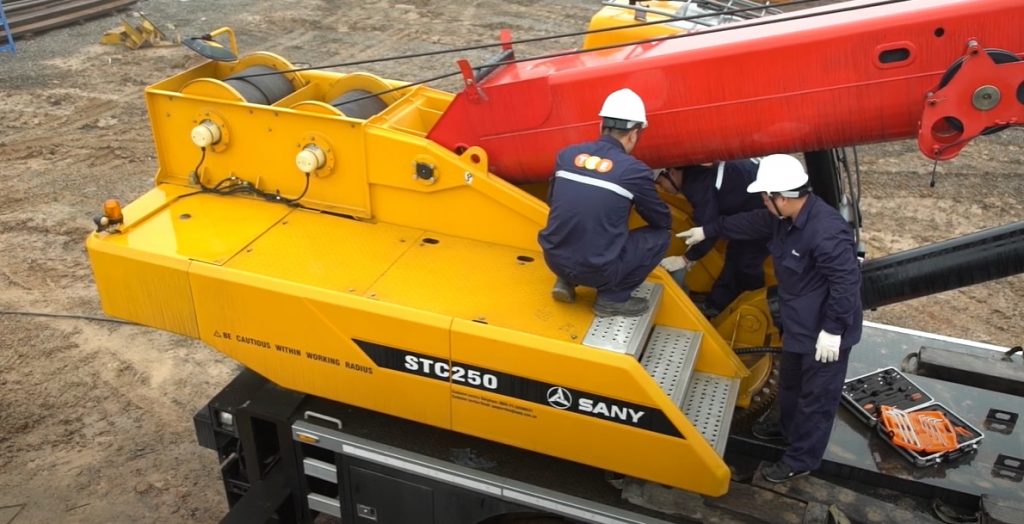 With many years of experience in the supply, repair and rental of construction equipment. TCE knows the specifications of each machine and spare parts are always available. We ensure that we are always ready to help customers maintain construction work, ensure progress and keep efficient operations. We consider customer satisfaction always a top priority, that's why with more than 11 years in the profession and 100% reliable completion rate, TCE is confident to bring peace of mind to customers.
Our services include:
+ Warranty, maintenance and repair of lifting equipment (Clawer cranes, truck cranes…), foundation equipment (piling machines, Hydraulic Grab…), concrete equipment (concrete pumps, concrete mixer truck, concrete batching plant…), road construction equipment (paver, road roller, asphalt station…) and many other types of equipment from SANY brand.
+ Supplying components and skilled workers to maintain and maintain construction equipment.