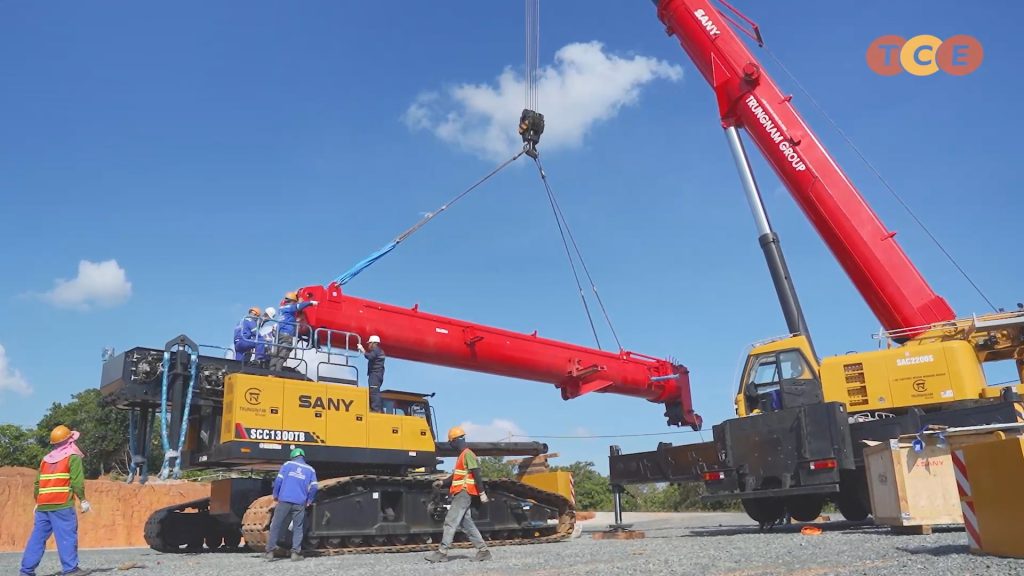 INSTALLATION AND OPERATION MANUAL
TCE has equipment and facilities available to serve the installation and completion of equipment before handing over to customers.
With the goal of helping customers to maintain, repair and operate equipment properly, improve the service life and efficiency of equipment exploitation; When handing over the equipment, TCE engineers – who have a lot of experience and high pedagogical ability, will come to the site to guide operation, maintenance and maintenance in accordance with the manufacturer's regulations.
TECHNOLOGY TRAINING
TCE regularly organizes training courses and brings appropriate training programs for each customer such as: Training on operation, maintenance, maintenance; equipment management and operation training.
In order for the training courses to be highly effective and depending on the training content, TCE trains at the company's service center or at the customer's office or headquarters.
CUSTOMER SERVICE COMMITMENT
Implementing the customer-centric policy, "all for customer satisfaction" is one of the top priorities of TCE Equipment and Service Joint Stock Company. Determining the goal of "service is a factor for survival and sustainable development", TCE always focuses and strictly implements 06 commitments on after-sales service that the Company has set out:
All essential, regular and genuine spare parts are always fully stocked and properly distributed to all service centers nationwide.
Organize training, operation and maintenance training for customers' technicians to perform well before the machine is put into operation. Regularly open additional training classes quarterly and annually for customers.
Strictly and proactively follow and plan periodic machine care procedures for customers during the warranty period. Consulting and recommending customers to perform regular machine maintenance according to standards and cases after the warranty period. Contact customer care once a month (by phone or in person)
Upon receiving the customer's service request information, within 2 hours, provide an emergency handling plan and necessary tools. Within 24 hours to be present at the machine breakdown location.
Quickly performing service operations and returning the machine and equipment to normal working condition is the #1 priority and then completing the report and conclusion.
When performing services for customers, every Officer of the Company must show the highest, best and fastest spirit in accordance with the Company's culture. Strictly remind and discipline all individuals who do not perform well when interacting with customers and go against the regulations and culture of the Company.