SCM1000C-8/1300C-8 Milling Machine
Powerful Milling Performance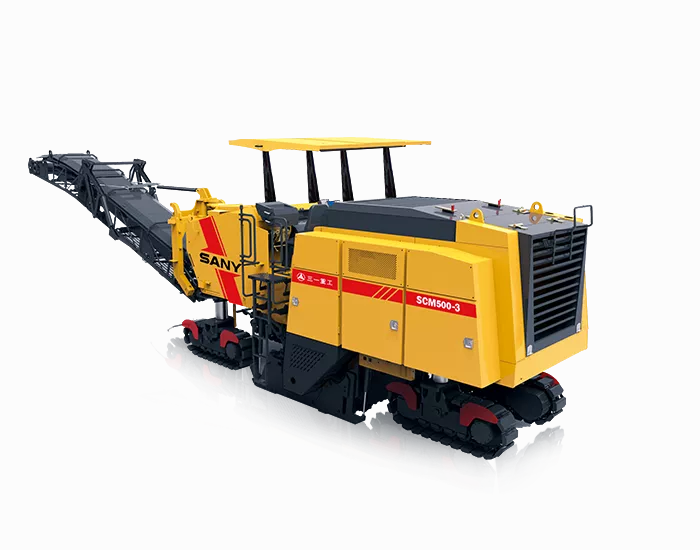 Features
Highly Applicable
Widened front wheel tread ensures easy access to ordinary flat car.
Milling radius ≤1.2 m contributes to easy milling.
The highest convey height in industry is able to be compatible with 'dumper'.
Highly Efficient
180 kW engine maintains adequate power output.
Mechanical drive of milling ensures more direct power transmission and stronger resistance to overload.
Standard four-wheel drive makes driving powerful.
500mm ultra-wide conveyor ensures high material conveying capacity.
Economical & Reliable
15 mm standard pitch milling drum brings dense milling texture and saves materials.
Drive conveyor has slack side and tensioning bearing to ensure a longer service life.
Alloy tail gate scraper contributes to clean receiving of materials and a longer service life.
Convenient & Intelligent
SYMC intelligent controller and standard Automatic Leveling System.
Visible parameters of on/off, current and voltage for control circuit ensure easy inspection, monitoring and maintenance.
Intelligent prompt of maintenance and fault alarm and searchable parameters such as milling level and position.