Pneumatic Tyre Roller
Designed To Be Safer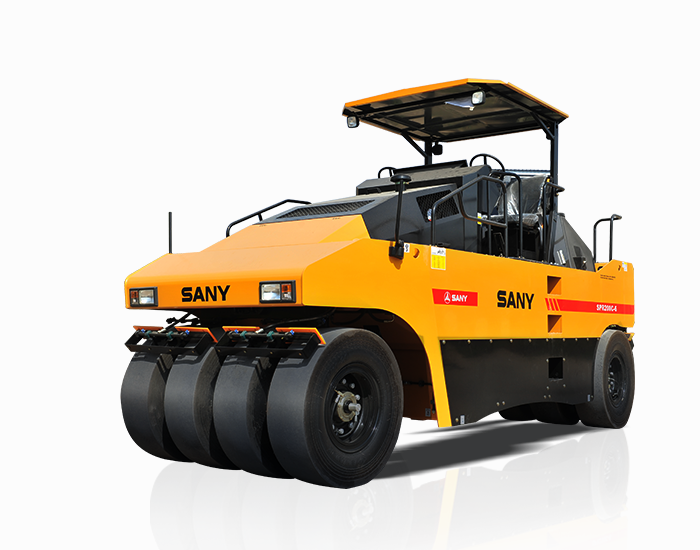 Features
Automatic Oil-spraying Technology
Pneumatic powered automatic oil-spraying prevents asphalt from sticking to the tires.
Two minute suction refill of oil tank eliminates the manual refilling.
Eliminates the safety hazard of manually applying oil.
Hydraulic Drive System
Continuously variable drive system provides smooth starting and stopping.
Controls are easy to learn and easy to operate.
Automatic Inflation System
Tire pressure is adjustable from within the cab.
Even and consistent air pressure ensures compaction quality.
Air pressure is maintained even when a tire has a slow leak.
Hydraulic Brake System
Hydraulic braking is engaged upon engine or transmission failure.
Braking distance is 50% less than similar equipment.
Transaxle brake is applied when the equipment stops without the need for hand brake.
Exceptional Compaction Performance
Meeting the demands of compaction for asphalt road and cement stabilized base.